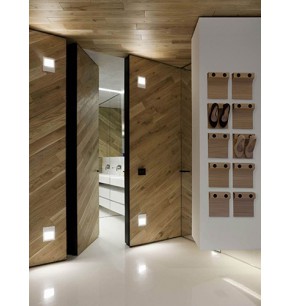 FLASH UP - BUILD A BETTER LIFE FOR YOUR HEELS

With exclusive heels comes luxury storage. The Danish design company ONE COPENHAGEN has, with the Flash Up luxury brand, invented a new unique furniture panel, exclusively for exposure, storage and protection of high heels. The design idea is based on a endless list of DIY storage solutions; Antique dinner plate shelves, toweldryers, ladders, and stucco mounted on the walls, used as an alternate storage solution. Heels are a piece of art and are meant to be exposed, even when you are not wearing them.

Flash Up comes in 2 sizes for up to 5 pairs of heels and is designed to add grace and glamour to the room - minimalistic or bohemian – and to fit into small entrances, huge walk-in-closets and hotel rooms. Flash Up high heel panels are made of Transparent Acrylic, metal and wood.

The design of the panel follows the increase of the sole at the shoes, making it aesthetically and beautifully integrated with the heels. No matter the material of the heels, Flash Up panels take care of the heels in a silky silicone fixture.

Invented, Designed and Made In Denmark.